What is an ENERGY STAR home?
Energy-efficient and environmentally responsible, ENERGY STAR homes are built to high standards making these homes more energy efficient than required by the Building Codes. ENERGY STAR homes feature tight construction, advanced windows, sealed ducts, improved insulation and high-efficiency heating and cooling equipment.
With an ENERGY STAR home, owners enjoy improved indoor air quality and comfort and lower utility costs.
The ENERGY STAR Home Program is part of the family of ENERGY STAR Programs sponsored by Natural Resources Canada and EnerQuality Corporation in Canada, and the Environmental Protection Agency.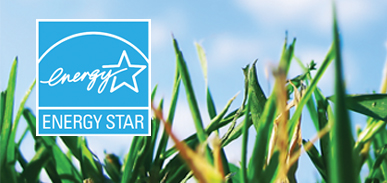 Some Quick facts about the ENERGY STAR home!
ENERGY STAR building standards exceed the current Code minimums, and are equivalent to an EnerGuide 80 rating in Canada
Additional insulation ensures a more even temperature, anywhere in the house – lowering utility bills and improving comfort.
All ENERGY STAR homes are required to pass an air tightness "Blower door test"
The air quality in an ENERGY STAR home is improved because ducts are better sealed and our Heat Recover Ventilation System reduces exposure to sources of indoor air pollutants.
Advanced window design enhances the thermal performance of the homes – keeping them cooler in the summer and warmer in the winter.
Homes built with energy efficiency in mind not only consume fewer scarce natural resources; they are also more durable and comfortable for their occupants.
Robinson Custom Homes include a number of features which promote energy efficiency, including such standards as:
insulation upgrades;
high-performance windows;
superior draft proofing;
high efficient heating, hot water and air conditioning systems;
sealed ducts for better air distribution;
The benefits to the new homeowners are:
lower energy bills;
improved comfort;
government-backed quality assurance;
lower impact on the environment;
higher re-sale value.
These features combine to deliver a durable, energy efficient home which will perform very well for most purchasers.
If you desire the "state-of-the-art" in energy efficient home construction, you may want to consider an ENERGY STAR home. Please click here if you would like to learn more about these energy efficient homes.